Halloween is just around the corner, and that means it's time to start thinking about what tasty treats you'll be making! One of our favorites is DIY Halloween Toffee.
This delicious treat is perfect for parties or for giving out to trick-or-treaters. Plus, it's super easy to make! So if you're looking for a festive and tasty treat to make this Halloween, look no further than Halloween Toffee! 
Homemade Halloween Toffee
Making toffee at home is actually quite easy, as long as you have the right tools. You'll need a heavy saucepan for candy making, as well as a candy thermometer.
The most important thing is to keep a close eye on the temperature of your toffee while it's cooking.
Once it reaches the perfect temperature, you'll need to work quickly to pour it onto a sheet of wax paper and spread it out into an even layer.
Once your toffee has cooled and hardened, you can enjoy it as is or get creative and add your own toppings. Chocolate chips, chopped nuts, and dried fruit all make great additions.
What are the different types of toffee?
There are many different types of toffee that can be made at home. Some of the most popular include:
Toffee candy is a great treat for Halloween. It is easy to make and can be made in advance. There are many different recipes for toffee, so you can find one that suits your taste.
Toffee can be made with different kinds of nuts, such as almonds, hazelnuts, or pecans. You can also add chocolate chips, dried fruit, or spices to the toffee. The possibilities are endless!
What do you need To Make DIY Halloween Toffee?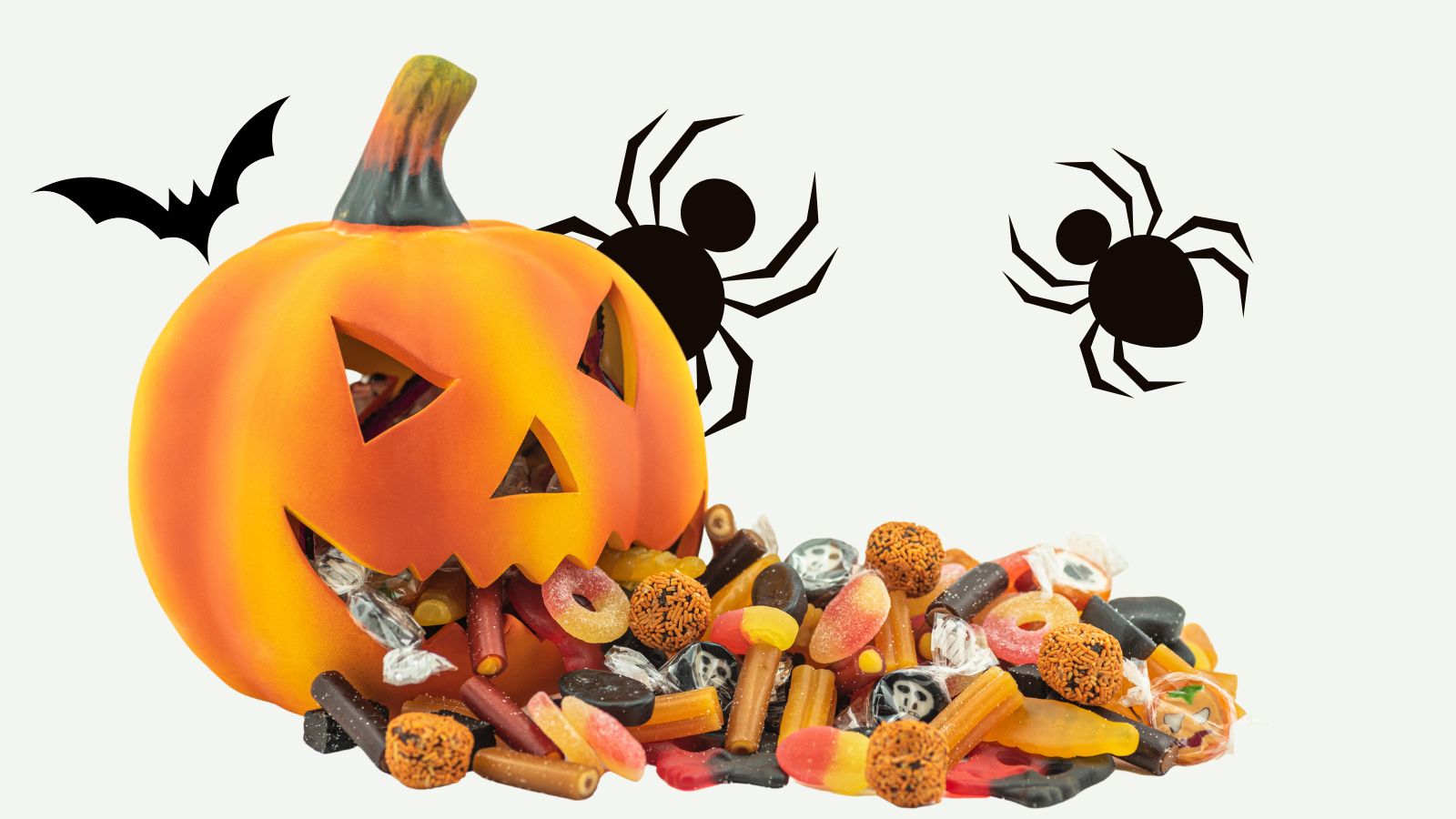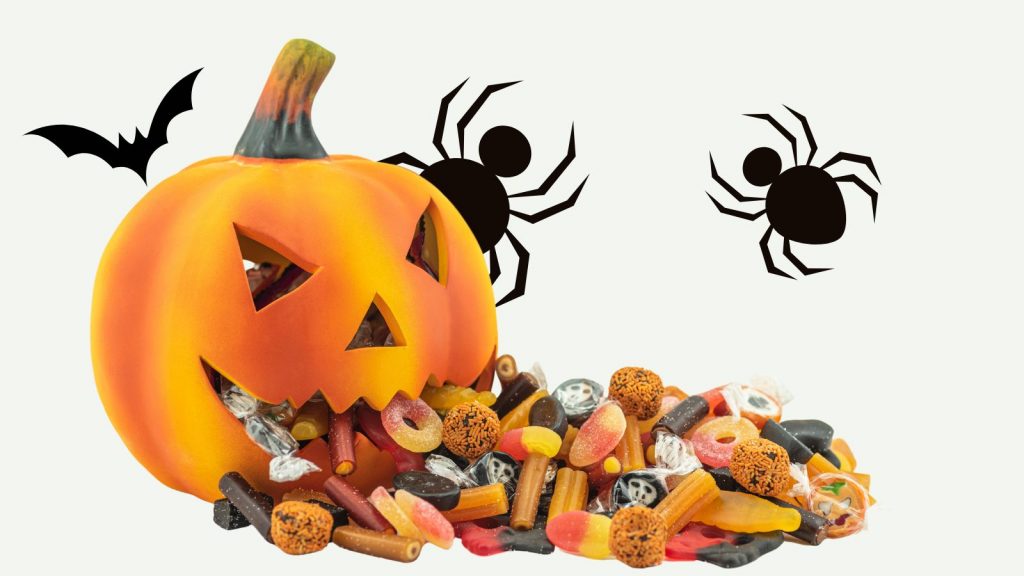 This Halloween, ditch the store-bought candy and make your own at home with this easy DIY recipe. All you need is sugar, butter, a toffee extract, and some Halloween spirit!
Making your own Halloween candy is a great way to save money and have some fun in the kitchen. This toffee recipe is quick and simple, so you'll be able to make plenty of treats for the whole family.
What makes this extra toffee special is the toffee extract, which gives it a delicious flavor that everyone will love. So get creative with your toppings and enjoy making your own homemade Halloween candy!
Ingredients Choice And Alternative Options
As we go through the process of making toffee, let's review some ingredients. Our first ingredient is
Dark corn syrup for toffee: You can use light syrup instead of dark, but I prefer the rich taste of the dark syrup used in hollowness toffee making.
Almonds: To give a traditional look, you can add almonds, but if you do not want to add almonds, you may use whatever you like. Walnuts and pecans are both delicious in toffee.
Toffee is best with the addition of vanilla or almond extract, and candy melts can be used as an alternative, but they're not absolutely necessary.
Cupcakes: You can use candy melts in place of chocolate to show a festive orange base. Nonetheless, If you want to taste something different, you can add chopped chocolate and add orange sprinkles.
How to make homemade Halloween Toffee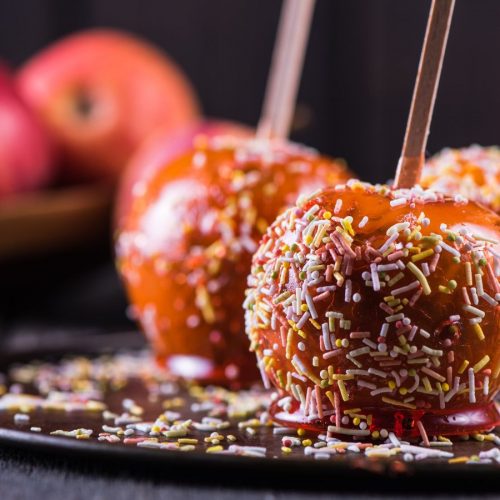 Homemade Halloween Toffee Recipe
If you're looking for a fun and easy homemade Halloween candy, toffee is the perfect treat! Here's how to make your own delicious toffee at home:
Print
Pin
Ingredients
1

cup

butter

1

cup

sugar

1

tablespoon

corn syrup

1

teaspoon

vanilla extract

1/2

cup

chopped nuts

optional
Instructions
Line an 8×8 inch baking dish with foil and set aside.

In a medium saucepan, melt butter over medium heat. Add sugar, corn syrup, and vanilla extract, stirring until well combined.

Bring the mixture to a boil, then cook for 3 minutes without stirring.

Remove from heat and stir in chopped nuts (if desired). Pour into the prepared baking dish and spread evenly.
Nutrition
Nutrition Facts
Homemade Halloween Toffee Recipe
Amount per Serving
% Daily Value*
* Percent Daily Values are based on a 2000 calorie diet.
Following our steps to make homemade Halloween toffee.
Step 1
To make this tasty treat, you'll need 1 cup (2 sticks) unsalted butter, 1 cup sugar, 1/4 cup light corn syrup, 1 teaspoon vanilla extract, and 6 ounces of semisweet chocolate chips.
Step 2
First, melt the butter in a heavy saucepan over medium heat. Then add the sugar, corn syrup, and vanilla extract. Stir until the sugar is dissolved and the mixture comes to a boil. Boil for about 5 minutes without stirring.
Step 3
Remove from the heat and stir in the chocolate chips until they're evenly distributed. Enjoy!
How To Decorate homemade Halloween Toffee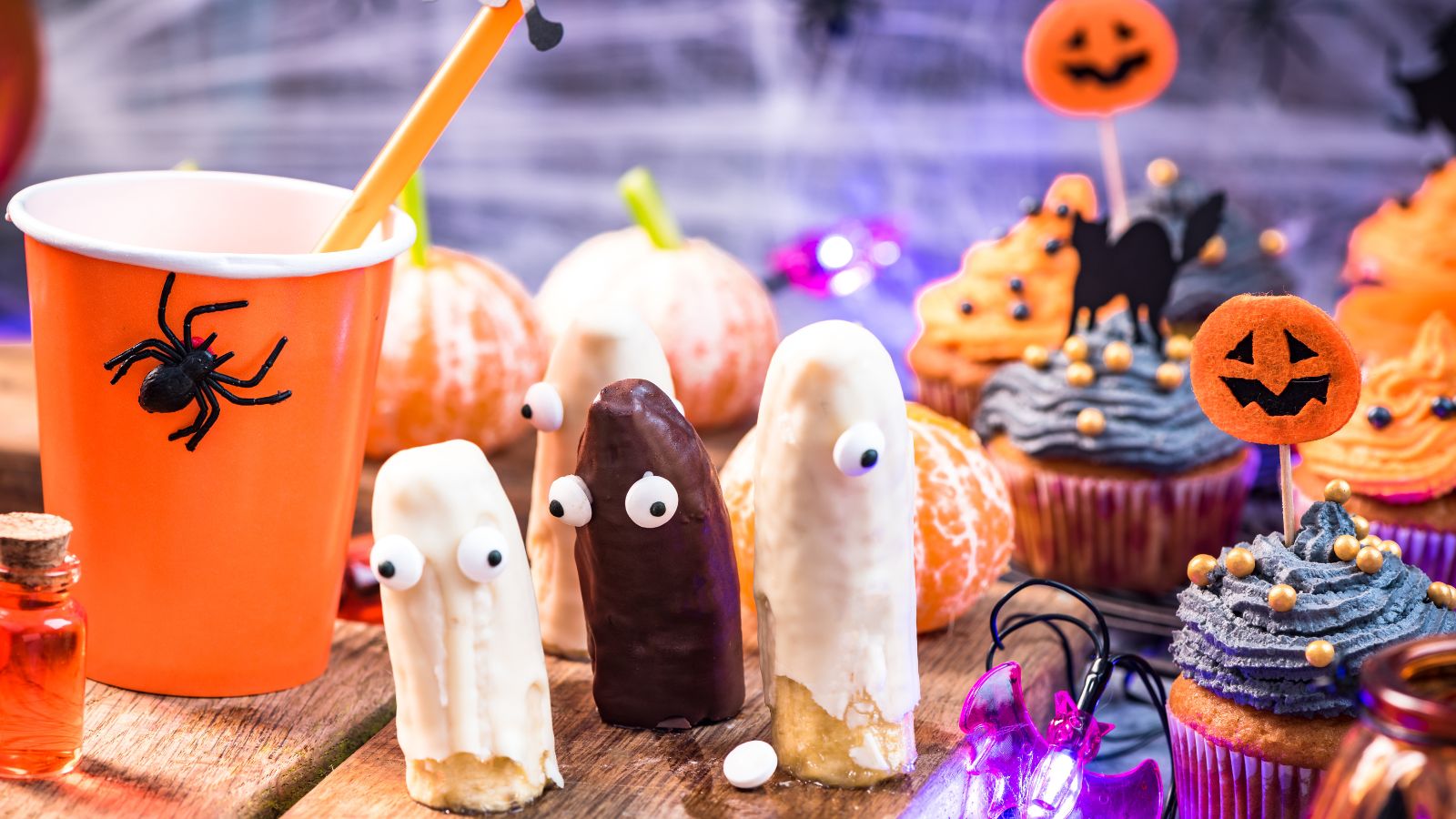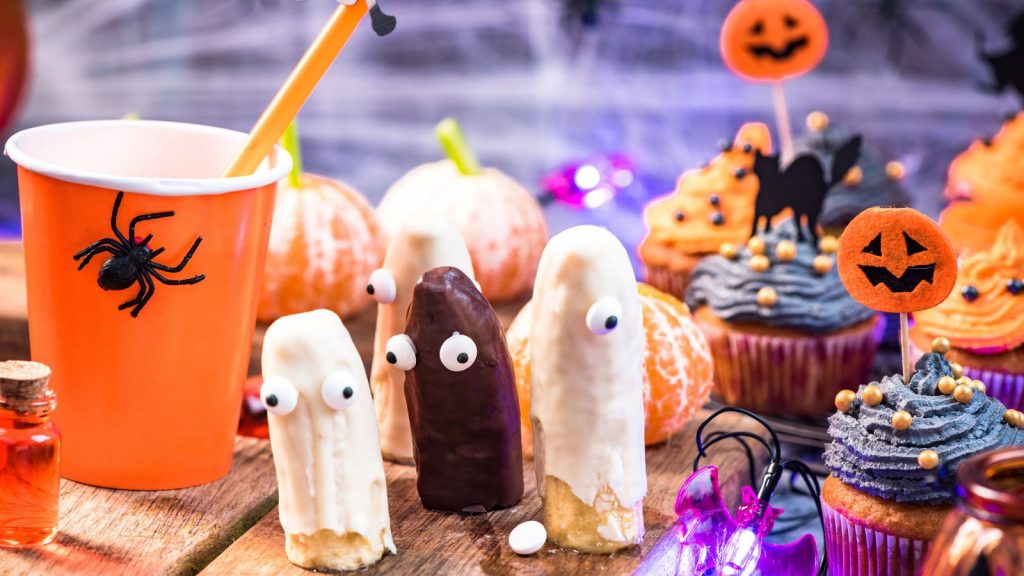 For a fun and festive twist on traditional toffee, try decorating it with Halloween-themed sprinkles or edible glitter. You can also use food coloring to tint the toffee in spooky shades of green, purple, or black.
If you want to get really creative, try using cookie cutters to cut the toffee into shapes like ghosts, bats, or pumpkins.
How long can I keep homemade Halloween Toffee?
Homemade toffee will last for several weeks if it's stored in an airtight container. However, if you want your toffee to be as fresh as possible, it's best to eat it within a week or two of making it.
If you want your toffee to last a little longer, you can always freeze it. Just be sure to wrap it tightly in foil or plastic wrap before putting it in the freezer. Frozen toffee will keep for up to two months.
What does adding water toffee do?
If you've never made water toffee before, the process is simple. You'll just need sugar, water, corn syrup, and cream of tartar.
Boil the sugar and water together until the mixture reaches 290 degrees Fahrenheit on a candy thermometer. Then, add the corn syrup and cream of tartar and continue boiling until the mixture reaches 300 degrees Fahrenheit.
Finally, remove from heat and let cool slightly before pouring onto a Silpat or a sheet of parchment paper. Allow the toffee to harden at room temperature for about an hour.
What does baking soda do in toffee?
The baking soda reacts with the caramelized sugar and causes the toffee to harden. It gives toffee its signature crunchy texture.
So next time you're looking for a delicious homemade Halloween treat, remember to include baking soda in your recipe! With its help, you'll be able to create perfect pieces of toffee that your friends and family will love.
What makes toffee grainy?
A toffee that is grainy in texture is usually the result of not enough sugar being dissolved in the mixture. When making toffee at home, be sure to dissolve all the sugar in the boiling liquid before adding the butter.
Otherwise, the granules of sugar will remain in the candy and make it grainy.
Another reason why toffee can turn out grainy is that it wasn't boiled long enough. Toffee needs to be boiled until it reaches 300 degrees Fahrenheit on a candy thermometer.
If it's not cooked long enough, the candy will be too soft and will also be grainy.
Do I need a thermometer to check the temperature of cooking toffee?
No, you don't need a thermometer to check the temperature of your toffee. You can use a candy thermometer to check the temperature of your toffee.
If you're making candy for Halloween, you'll want to make sure the temperature is right so that your candy will be safe to eat. Candy that is too hot can be dangerous, so it's important to check the temperature before you start cooking.
Here is a brief comparison of all the products mentioned above:
Table could not be displayed. Table could not be displayed.