If you love pork or chicken that is packed with flavor, then you need to learn how to make the Sweet Rub for Pork and Chicken. This rub is perfect for both pork and chicken, and it is easy to make.
With just a few simple ingredients, you can create a rub that will take your dish to the next level. So, if you are ready to learn how to make the perfect sweet rub for pork and chicken, read on.
What is Sweet Pork Rub?
A sweet pork rub is a mixture of spices that are used to flavor the meat. The most common spices used in a sweet pork rub are sugar, salt, paprika, and chili powder.
These spices work together to create a sweet and savory flavor that is perfect for grilling.
Dry Rub for Pork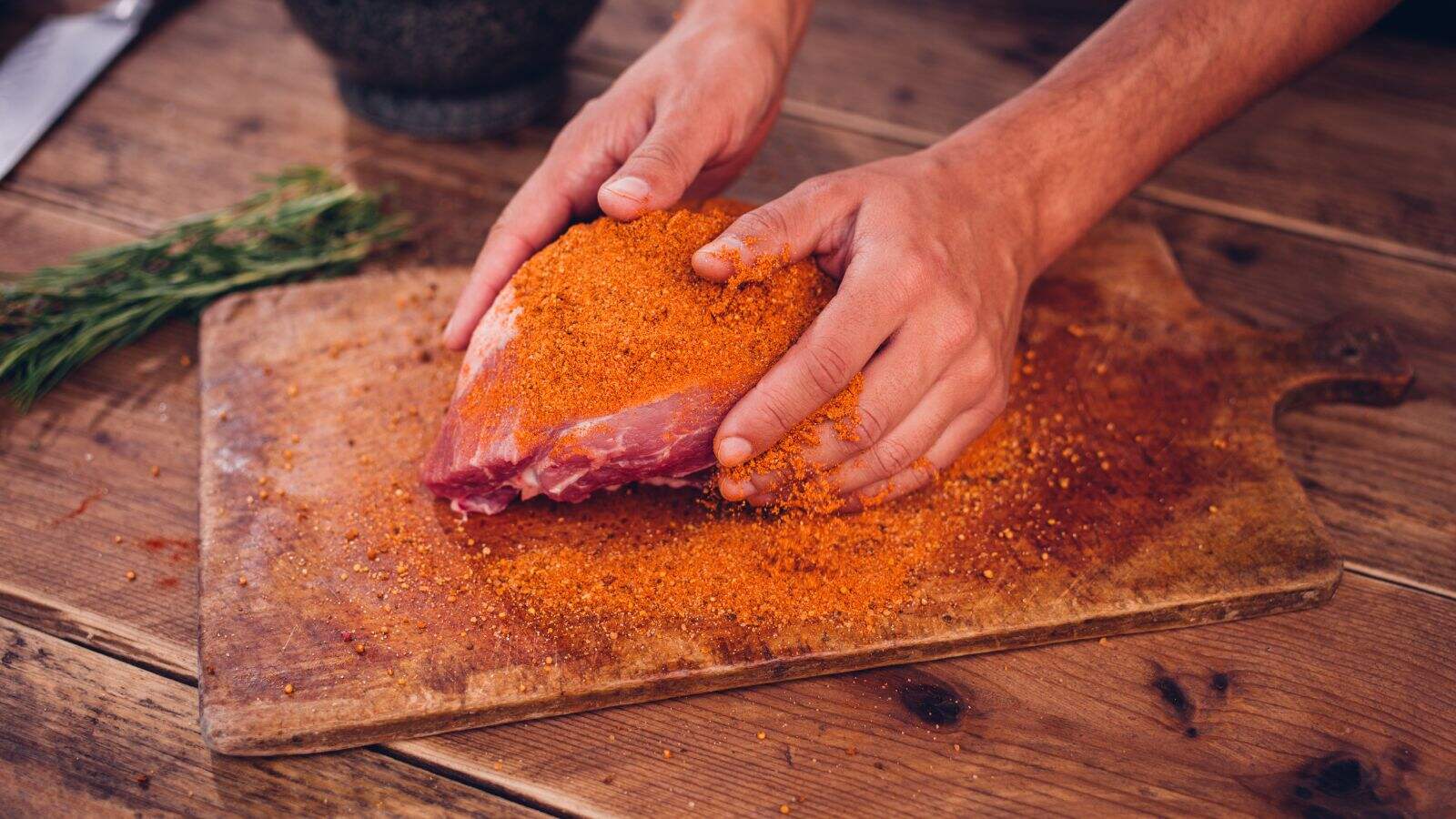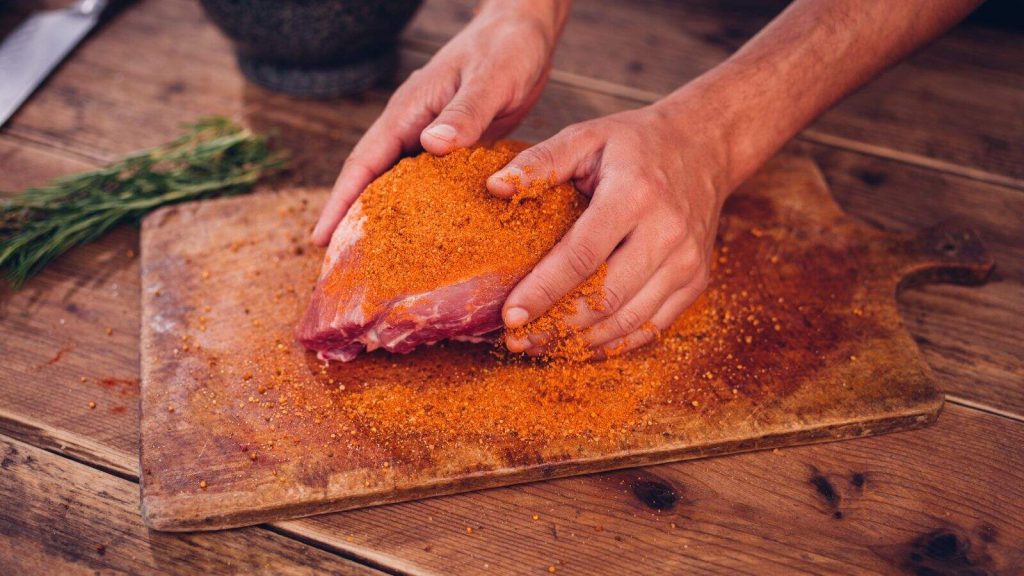 A dry rub is a mixture of herbs and spices that is rubbed into meat before cooking. It is a great way to add flavor to pork, chicken, or beef.
This sweet and savory seasoning will give your food a delicious flavor that you can't get from any other type of seasoning.
What is in a typical sweet rub: List the ingredients in a sweet rub.
A sweet rub is a key ingredient to any signature. The most common sweet rub ingredients are
sugar
salt
paprika
chili powder
garlic
However, there are endless variations of sweet rubs that can be created to fit any taste.
The sugar in a sweet rub caramelizes on the surface of the meat, creating a delicious crust. The salt helps to tenderize the meat and draw out its natural flavors.
Paprika and chili powder add a touch of heat, while garlic rounds out the flavors.
Try Variations For a different taste
Creating your own signature sweet rub is easy and only requires a few simple ingredients. Experiment with different proportions of sugar, salt, and spices until you find a blend that you love.
Your friends and family will be impressed with your culinary skills when they taste your delicious BBQ creations!
Try to use smoked paprika to enrich your seasoning flavor.
How to make a sweet rub?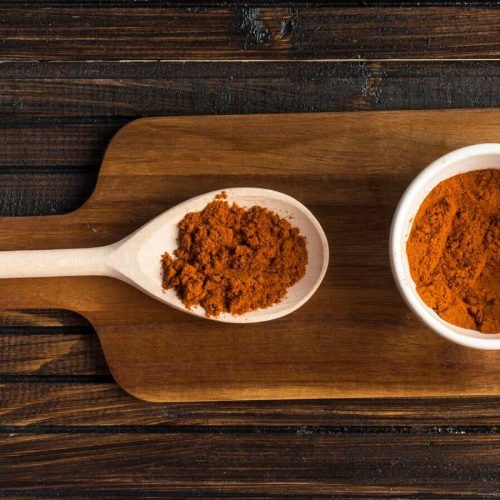 Sweet Rub Recipe
Sweet rubs are used on both pork and chicken. They can be used before grilling, smoking, or baking. Sweet rubs can be made ahead of time and stored in an airtight container for future use.
Print
Pin
Ingredients
1/2

cup

brown sugar

1/2

cup

granulated sugar

1

tablespoon

paprika

1

teaspoon

cumin

1/4

teaspoon

chili powder

1/8

teaspoon

salt

1

tablespoon

olive oil

2

cloves

garlic

minced

1

pound

pork tenderloin

trimmed and cut into 1″ cubes
Instructions
Preheat oven to 375 degrees F (190 degrees C).

In a small bowl, combine the brown sugar, granulated sugar, paprika, cumin, chili powder and salt.

In a large skillet over medium heat, heat the olive oil. Add the garlic and pork cubes and cook until browned on all sides.

Transfer the pork mixture to a baking dish and pour the sugar mixture over it. Bake for 30 minutes or until cooked through. Serve warm.
Nutrition
Nutrition Facts
Sweet Rub Recipe
Amount per Serving
% Daily Value*
* Percent Daily Values are based on a 2000 calorie diet.
Step-By-Step Instructions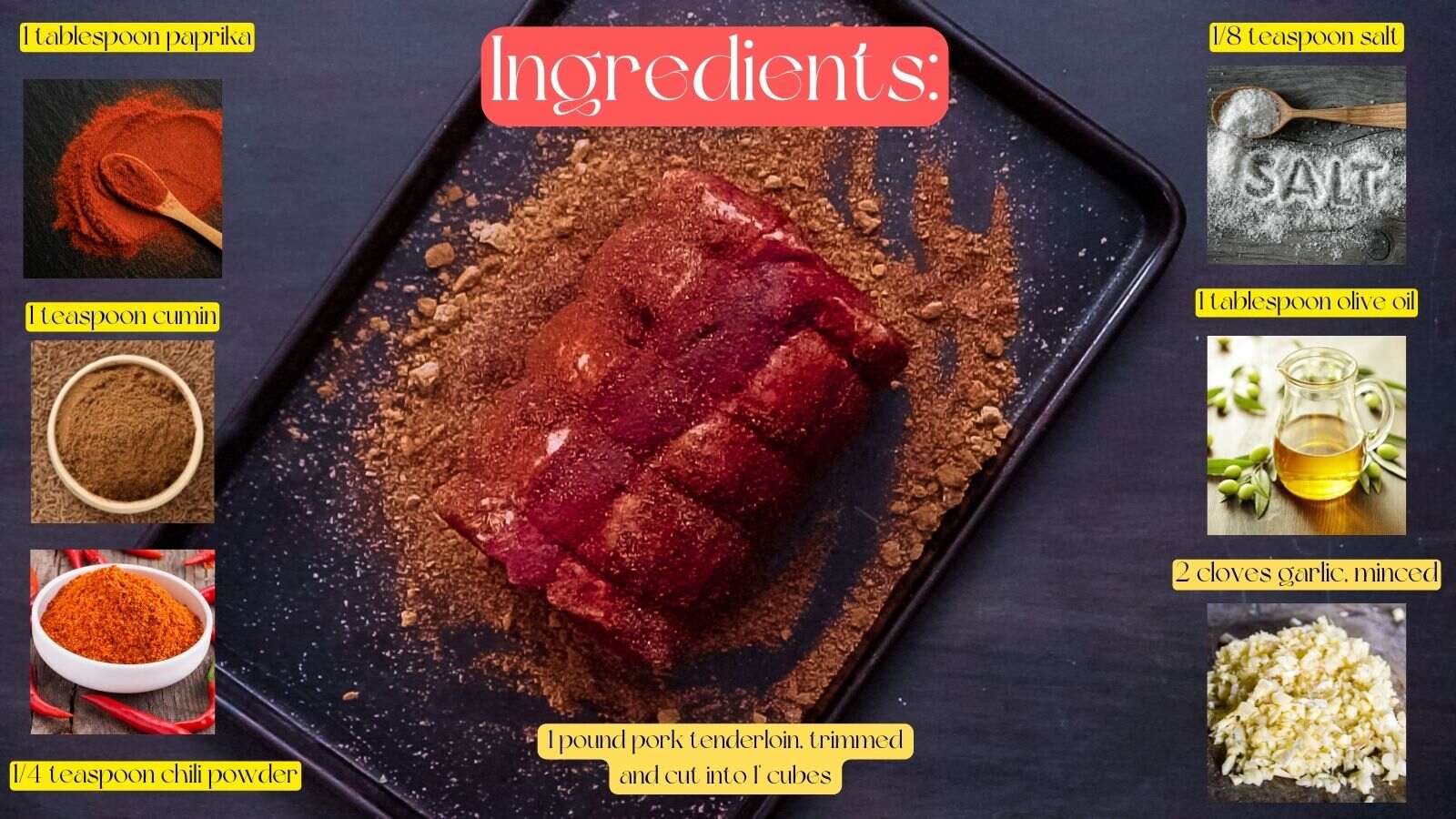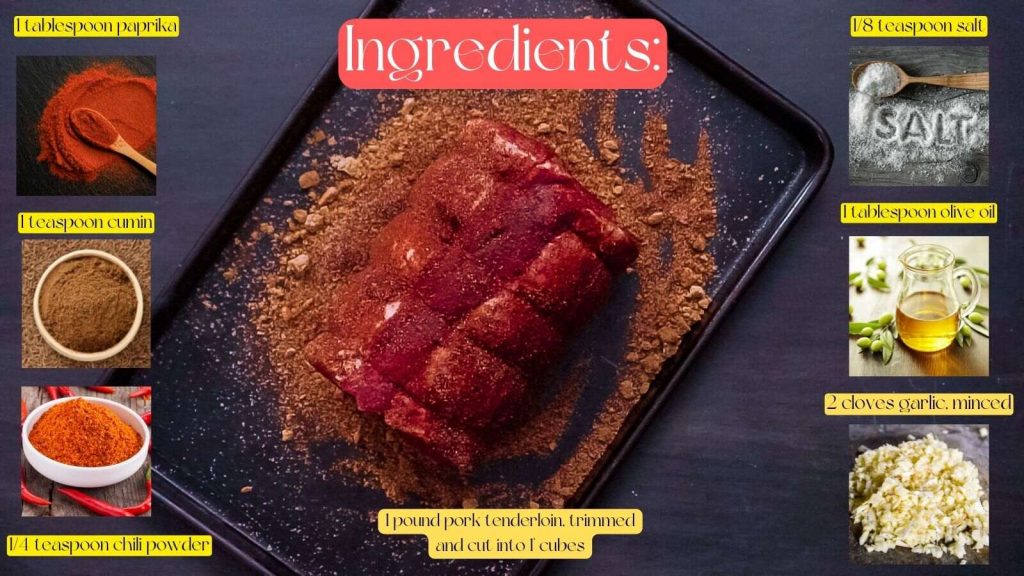 Homemade rubs always taste better than store-bought! Here's a step-by-step guide on how to make a sweet rub for pork.
Step 1
First, gather your ingredients. You'll need sugar, salt, paprika, chili powder, cumin, garlic powder, and onion powder. If you don't have all of these spices on hand, no worries.
You can easily find them at any grocery store. Just make sure to get the smoked paprika for that extra flavor kick.
Step 2
Then rub it onto your pork chops or roast before cooking. The sugar will caramelize during cooking, creating a delicious crust on your pork.
Step 3
Finally, apply the rub to your pork and cook as desired. Enjoy!
The Perfect Combination of Sweet and Spicy
For the perfect balance of sweet and spicy, this pork rub is the way to go. A combination of brown sugar, chili powder, smoked paprika, and cumin gives this pork rub its flavor.
This pork rub is also a great replacement for store-bought rubs. If you're looking for a more intense flavor, try the Traeger Big Game Rub recipe.
How to use it: ideas for using the rub on pork and chicken?
For the best results, use a back page rub on your pork and chicken. This will help to tenderize the meat and give it a delicious flavor.
A sweet smoker is a perfect choice for those who want to add a bit of sweetness to their pork and chicken dishes. Simply rub the sweet smoker onto the meat before cooking it to perfection.
If you're looking for something a little different, try using a back page rub on your pork and chicken. This unique flavor will take your dish to the next level.
Why This Rub is the Best for Your BBQ Pork and Chicken?
If you're looking for the best possible flavor for your BBQ pork and chicken, look no further than Smoking Guns BBQ Rub.
This sweet preacher pork rub is perfect for any occasion, and it's guaranteed to give your food that extra bit of flavor that you've been looking for.
Here's why this rub is the best for your BBQ pork and chicken:
It's made with all-natural spices and herbs, so you know it'll taste great.
It's specifically designed to enhance the flavor of pork and chicken, so you'll get the most out of your meat.
It's incredibly easy to use – just apply it to your meat before cooking, and you're good to go!
It comes in a convenient shaker bottle, so you can easily sprinkle it on your food without making a mess.
How to Store Sweet Rub?
When it comes to pork, there is nothing better than a good rub. But how do you store your pork rub so that it lasts? Here are some storage ideas for your perfect pork rub:
Store in an airtight container. This will keep the flavors from escaping and prevent the rub from drying out.
Keep in a cool, dark place. Sunlight and heat can cause the spices in the rub to lose their flavor.
Use within 6 months. After that, the flavors will start to fade, and you'll need to make a new batch.
Make a big batch and store it in the freezer. This way, you'll always have some on hand when you need it!
Give some away to your friends! They'll love it just as much as you do!
The benefits of using a sweet rub
A sweet rub is a great way to add flavor to chicken dishes. Sweet paprika is a key ingredient in many sweet rubs, and it has a number of benefits that make it ideal for use in cooking.
Sweet paprika is high in antioxidants, which can help to protect the body from damage caused by free radicals.
Free radicals are unstable molecules that can cause cell damage, and they have been linked to a number of health conditions, including cancer.
Antioxidants work by neutralizing free radicals, and they may help to reduce the risk of developing cancer.
Sweet paprika is also a good source of fiber, and it can help to promote digestive health. Fiber helps to keep the digestive system clean and healthy, and it can also help to regulate bowel movements.
Here are all of the products mentioned above:
Top Pick
Green Mountain Davy Crockett
Features Sense-Mate, a thermal sensor which constantly monitors grill temperature.

Includes a meat probe, peaked lid for rib racks, convenience tray.
Top Pick
Traeger Grills Ranger Grill
Product 1: Your purchase includes 1 Traeger Ranger Grill with cast iron griddle to get that perfect sear on your steak, or cook an egg breakfast.
Top Pick
Masterbuilt MB20041220 Gravity Series
Reaches 225°F in 10 minutes or 700°F in 15 minutes.

Control temperature and cook time with the digital control panel or with smart device control using WiFi or Bluetooth.

DigitalFan for precise temperature control.
Top Pick
Traeger Grills Pro Series
Product 1: DIMENSIONS: 27″ D x 49″ W x 55″ H | WEIGHT: 145 lbs.

Product 1: NEVER USE GAS OR CHARCOAL AGAIN: Traeger created the original wood-pellet grill as the ultimate way to achieve wood-fired taste. The Pro 780 takes it to the next level with precise temperature control. 500 °F Max Temp.