Those familiar with the traditional Japanese dish of Ramen might be surprised to learn that it can be made with a decidedly Texan twist. Imagine a bowl of Ramen topped with smoked brisket, and you have just a taste of what smoked brisket ramen has to offer!
This unique combination of Asian and American flavors creates an incredible culinary experience that will leave your taste buds begging for more. Let's explore why this new flavor sensation has been gaining popularity in the United States.
Taste Explosion of smoked brisket ramen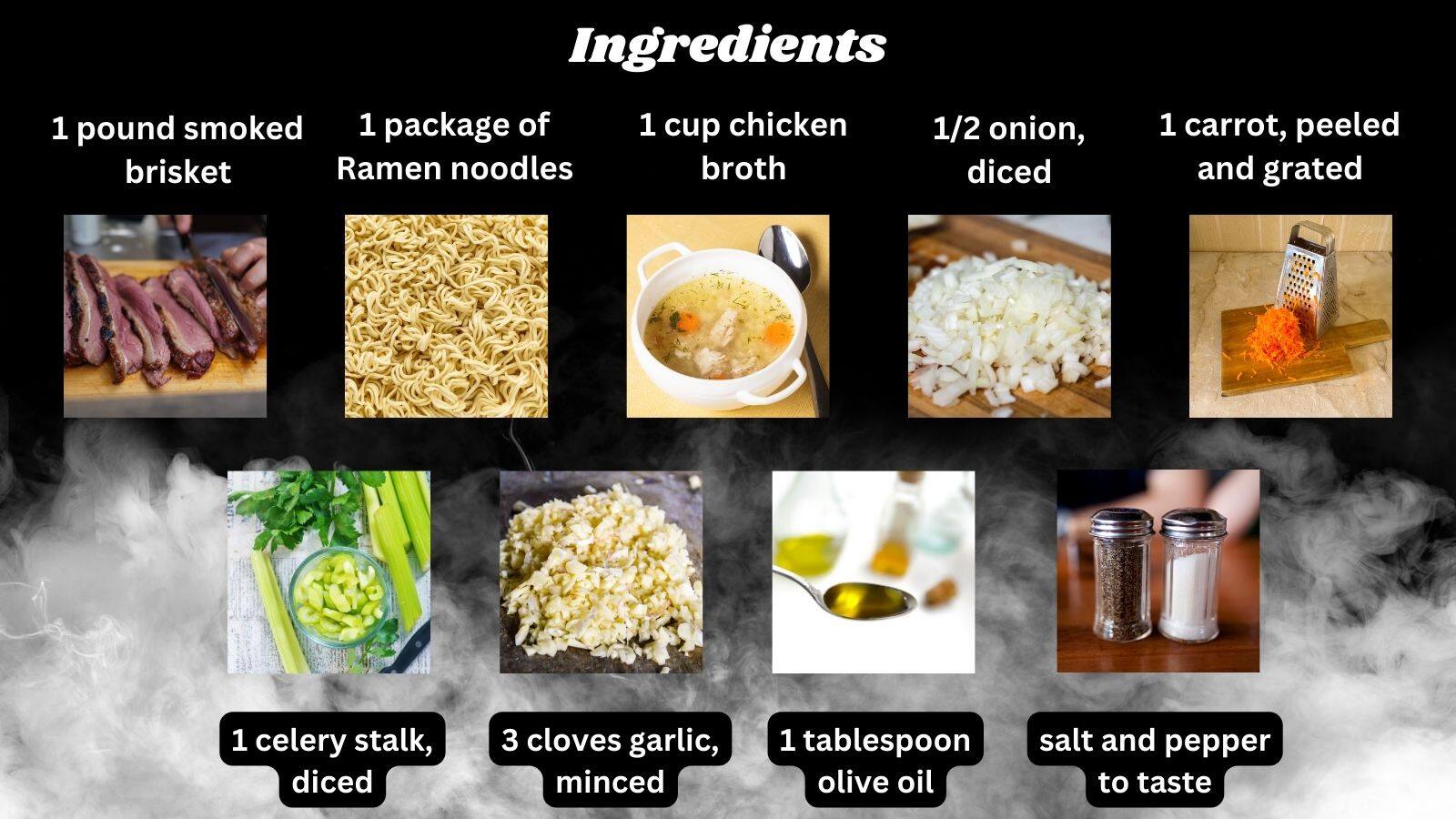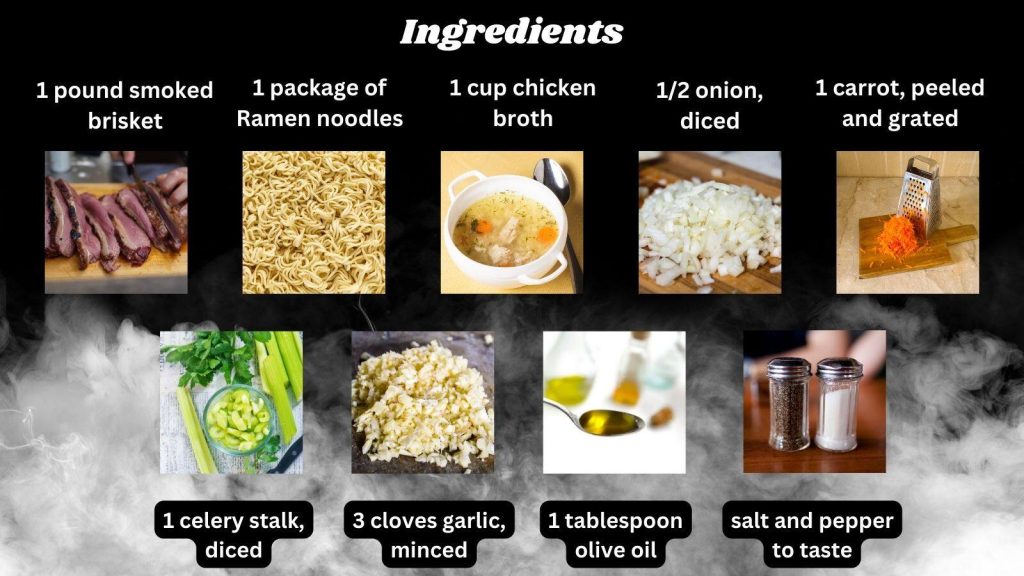 The primary benefit of smoked brisket ramen is its amazing taste. The combination of smoky, tender brisket with savory miso broth and chewy noodles creates an explosion of flavor that will make your mouth water.
The contrast between the sweet and smoky flavors of the brisket and the salty broth accentuates each flavor, making this dish truly unforgettable. Plus, if you're feeling particularly adventurous, you can add extra toppings like furikake or kimchi to take it up a notch!
Easy To Make
Another great thing about smoked brisket ramen is that it's surprisingly easy to make. All you need is some cooked Ramen noodles (or even instant Ramen will do), some smoked brisket (you can buy pre-smoked from most grocery stores), and some miso broth (or just chicken stock).
Heat everything together in a pot until it's hot and delicious, then top with your favorite garnishes like scallions or sesame seeds. You'll have a delicious meal on the table in no time!
Culinary Fusion
Smoked brisket ramen provides a fascinating cultural fusion for food lovers around the world. It combines two distinct cuisines—Asian and American—into one unique dish that offers something for everyone.
Whether you love Japanese cuisine or Texas-style barbecue, there's something here for you to enjoy! Plus, it's sure to be a hit with anyone who loves food adventures; after all, it's not every day that one finds such an unusual combination of flavors on their plate.
Smoked brisket ramen recipe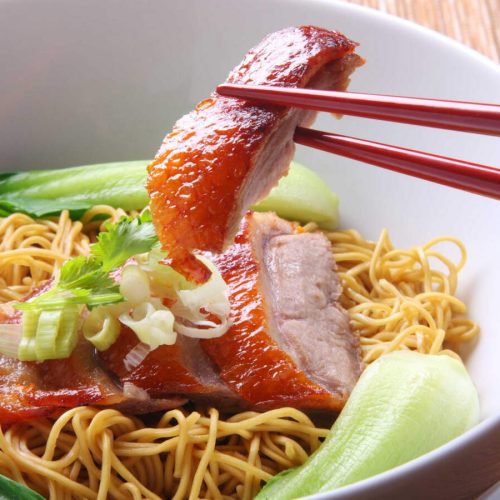 Smoked Brisket Ramen Recipe
If you're looking for a unique dinner twist tonight, why not try out this delicious smoked brisket ramen recipe? This dish is full of flavor and will satisfy your dinner table. It's time to make yourself some truly awesome smoked brisket ramen!
Print
Pin
Ingredients
1

pound

smoked brisket

1

package of Ramen noodles

1

cup

chicken broth

1/2

onion

diced

1

carrot

peeled and grated

1

celery stalk

diced

3

cloves

garlic

minced

1

tablespoon

olive oil

Salt and pepper to taste
Instructions
Preheat the oven to 375°F.

In a large pot, bring chicken broth to a boil. Add smoked brisket and simmer for 10 minutes. Remove from heat and let cool slightly.

In a medium bowl, combine cooked brisket, noodles, onion, carrot, celery, garlic, and olive oil—season with salt and pepper to taste. Mix well and spoon into a baking dish—Bake for 30 minutes or until heated through. Enjoy!
Nutrition
Nutrition Facts
Smoked Brisket Ramen Recipe
Amount per Serving
% Daily Value*
* Percent Daily Values are based on a 2000 calorie diet.
Smoked brisket ramen is quickly becoming one of America's hottest dishes. Combining two distinct cuisines into one fantastic flavor experience, this unique dish offers an exciting culinary adventure for anyone looking to try something new.
Plus, it's surprisingly easy to make at home—all you need are noodle soup ingredients and some pre-cooked smoked brisket! So if you're looking for a tasty way to mix up your dinner routine, give smoked brisket ramen a try tonight! You won't be disappointed by this delectable fusion cuisine.
Can you put the brisket in Ramen?
Can you put brisket into your Ramen to make it even better? Absolutely! Brisket is an excellent addition to the traditional bowl of noodles and broth, as it adds a smoky, savory flavor that will enhance the overall taste.
When adding brisket to Ramen, it's important to consider how long you should cook the meat. Generally speaking, the cooking time for brisket range from 1-3 hours, depending on its size.
If you are using pre-cooked smoked brisket, then you will only need up to 10 minutes of simmering in order for it to be fully heated through and ready to enjoy.
Can you put BBQ in ramen?
Not only is this unusual mashup delicious, but it's also incredibly simple and versatile. All you need is your favorite store-bought or homemade ramen noodles and a bottle of barbecue sauce.
Start by preparing the noodles according to package instructions and then add as much BBQ sauce as desired—be sure to taste test before serving because you don't want to overpower the dish with too much flavor.
As a final touch, consider topping with sesame seeds or freshly chopped scallions for added texture and crunch.
What is the secret to good ramen?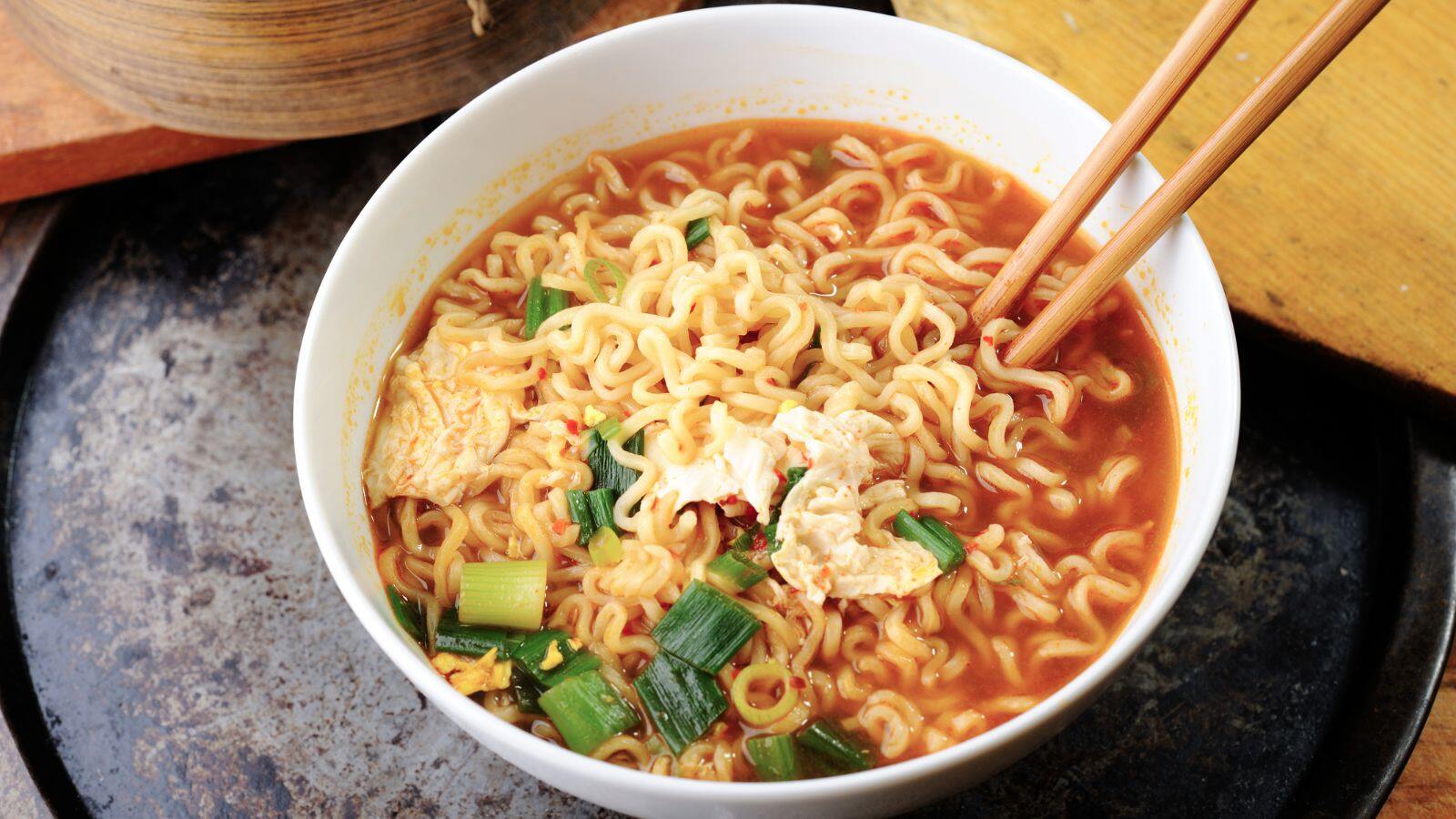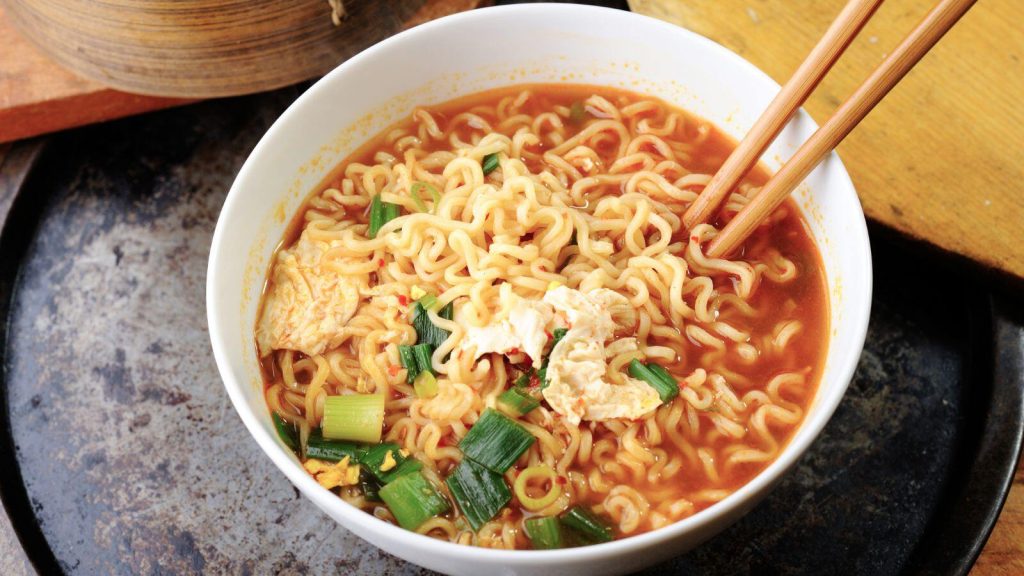 The quality of each ingredient matters, whether it be fresh vegetables or flavorful noodles. To make an incredible ramen bowl:
Start using high-quality ingredients such as fresh green onion and aromatic spices like garlic, ginger, and cumin.
Add pork belly for extra flavor if desired.
Mix your unique blend of seasonings with soy sauce and miso paste before adding boiling water to create your broth.
Can I use beef bones for ramen?
Yes, beef bones can make a delicious and hearty ramen soup. Beef bones add flavor and nutrition to your ramen, creating an extra-rich broth that will satisfy you. Plus, using beef bones for ramen means you don't have to waste any parts of the cow and get all the health benefits of bone broth.
To make a great bowl of ramen with beef bones, start by browning them in a pan and adding them to cold water with onions, garlic, ginger, soy sauce, and kombu (seaweed). Simmer this mixture on low heat for at least 8 hours or overnight until you get a deep golden-brown color.
Strain the broth into another pot and season it with salt or miso paste as desired. Add cooked noodles along with your favorite toppings like boiled eggs or vegetables. Enjoy!