If you're looking for the perfect smoked whole chicken recipe, look no further. This recipe is easy to follow and produces a delicious, juicy bird every time.
Follow these simple steps, and you'll be on your way to impress your friends and family with your smoking skills.
Smoked Whole Chicken
The smoked whole chicken recipe is very tasty to enjoy on an affordable budget. Do you prefer to enjoy smoking meat flavor, so you can infuse your whole chicken with smoke flavor as much as you want?
You can purchase a whole chicken at a reasonable price online or at the store (only $5.00). Haven't you been saving money on your grocery bill?
When my church had a barbecue fundraiser over the weekends, the smoking chicken was my favorite activity.
Grilling multiple chickens in a row and being able to eat them within a short period always exceeded the quality of rotisserie chicken I'd buy in the shop.
Why is smoked chicken amazing?
Smoked chicken is one of the most popular BBQ dishes around, and for a good reason. The rich smoky flavor pairs perfectly with the juicy and succulent meat. Plus, it's pretty darn easy to make.
Whether you're feeding a crowd or just looking for a delicious weeknight meal, smoked chicken is always a winner.
If you're looking for an amazing smoking whole chicken recipe, look no further! This smoked chicken is juicy, flavorful, and so easy to make.
So why not give the smoked chicken a try? You'll be glad you did!
Things you must care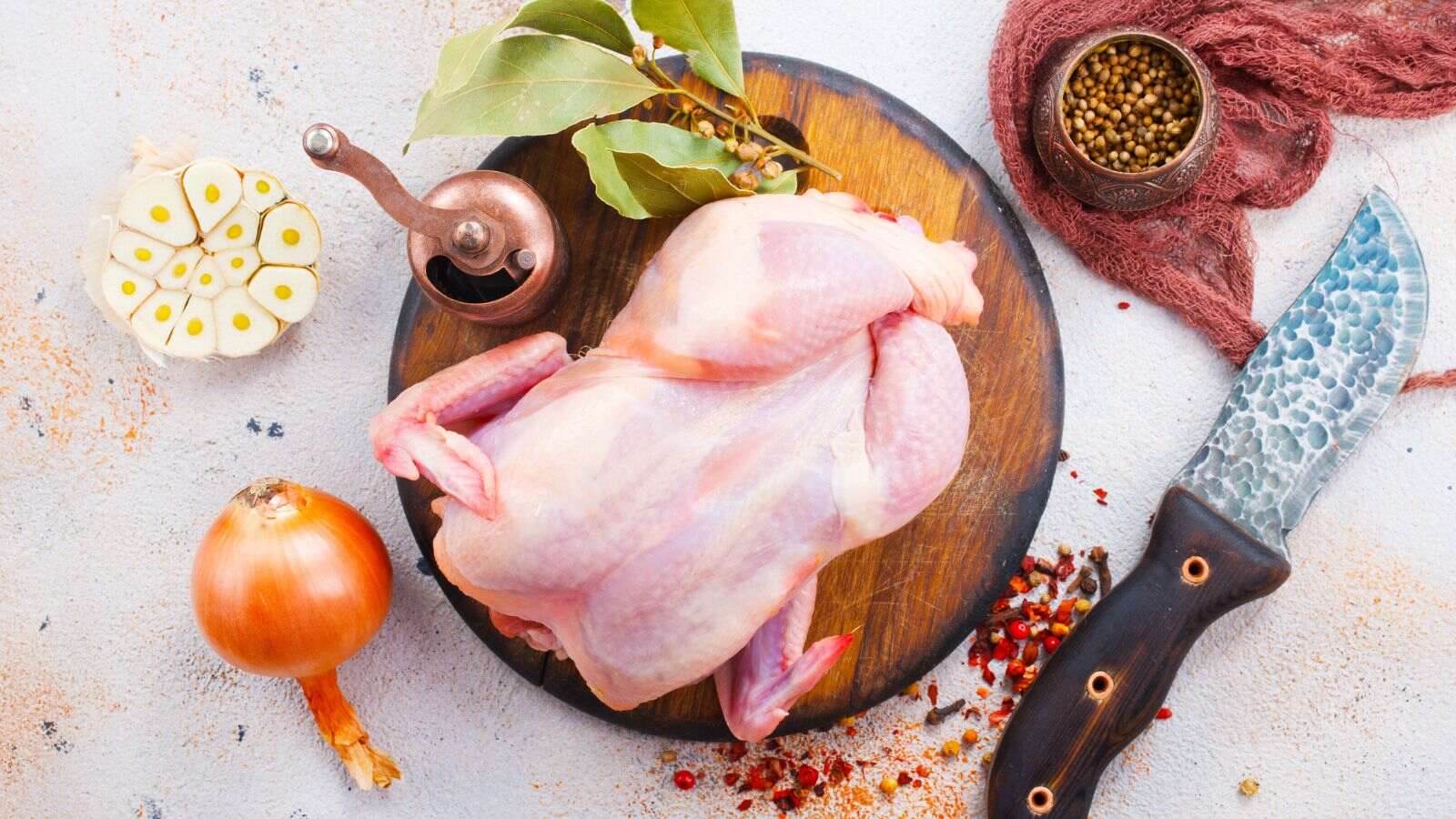 Smoking chicken often leads to leathery skin. You need to apply olive oil to the marinated chicken. It prevents the smoke while cooking from drying out the skin. It will be soft and juicy but not crispy.
Some people like crispy smoked chicken. If you too like crispy smoked chicken, you can increase the heat of a smoker to the 375-500 degrees Fahrenheit range for the last three to ten minutes of cooking.
Smoked Whole Chicken Rub
The key to making a great smoked chicken is to use the right rub. A smoked whole chicken rub should be full of flavor and easy to apply.
When smoking a whole chicken, the goal is to infuse the meat with flavor. A good rub will help to do this. The rub should be applied generously all over the chicken, including under the skin.
A smoked whole chicken rub should consist of salt, pepper, paprika, garlic powder, onion powder, and any other spices you like.
Once the rub is applied, the chicken can be placed on the smoker and cooked until it reaches an internal temperature of 165 degrees Fahrenheit.
How to smoke a whole chicken (Recipe)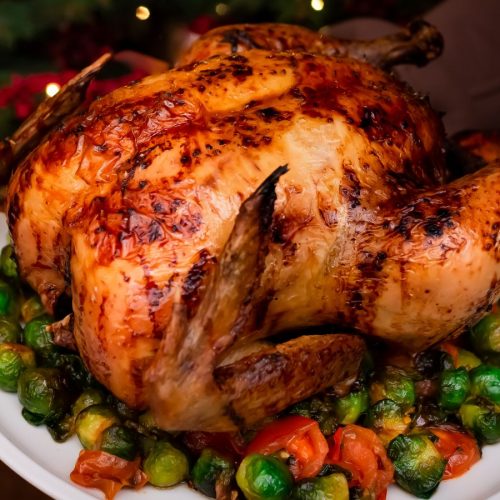 Smoke Whole Chicken Recipe
This smoked chicken recipe is perfect for a barbecue party. The chicken is marinated in a smoky, spicy rub, then smoked over indirect heat until it's juicy and tender. Serve the chicken with a cool, refreshing salad for a complete meal.
Print
Pin
Ingredients
1

whole chicken

1

cup

apple cider vinegar

1

cup

water

1

cup

Olive oil

1

teaspoon

smoked paprika

1

teaspoon

garlic powder

1/2

teaspoon

black pepper

1/4

teaspoon

cayenne pepper
Instructions
Preheat your smoker to 225 degrees Fahrenheit.

Combine the apple cider vinegar, smoked paprika, garlic powder, cayenne pepper and black pepper in a small bowl.

Place the chicken inside a disposable aluminum pan and pour the marinade over top.

Cover the chicken with foil and smoke for about 2 hours or until cooked through.

Remove the chicken from the smoker and let rest for 10 minutes before slicing into thin strips.

Garnish with fresh green onions before serving.
Nutrition
Nutrition Facts
Smoke Whole Chicken Recipe
Amount per Serving
% Daily Value*
* Percent Daily Values are based on a 2000 calorie diet.
Step 1:
Buy a whole chicken
For the best smoked chicken recipe, start by buying a whole chicken. Make sure to select a chicken that is about 4-5 pounds for the perfect cook time.
Step 2
Prep the chicken
The next step is to prepare your smoker for cooking. Get the temperature up to 225 degrees Fahrenheit and add your wood chips of choice.
Step 3
Seasoning the chicken
Once the smoker is ready, it's time to season the chicken. We like to use a simple seasoning of olive oil, salt, pepper, smoked paprika, and garlic powder. You can also get creative with other spices and herbs that you have.
Step 4
Smoking a whole chicken
Now it's time to place the chicken in the smoker and let it cook for 3-4 hours. During this time, make sure to check on the chicken every hour or so and baste it with apple juice or another liquid of your choice.
Step 5
Resting time
Once your chicken is done smoking, let it rest for 10-15 minutes before carving to allow the juices to redistribute. This will help prevent your chicken from drying out when you carve it. Enjoy!
Whole smoked chicken Pairing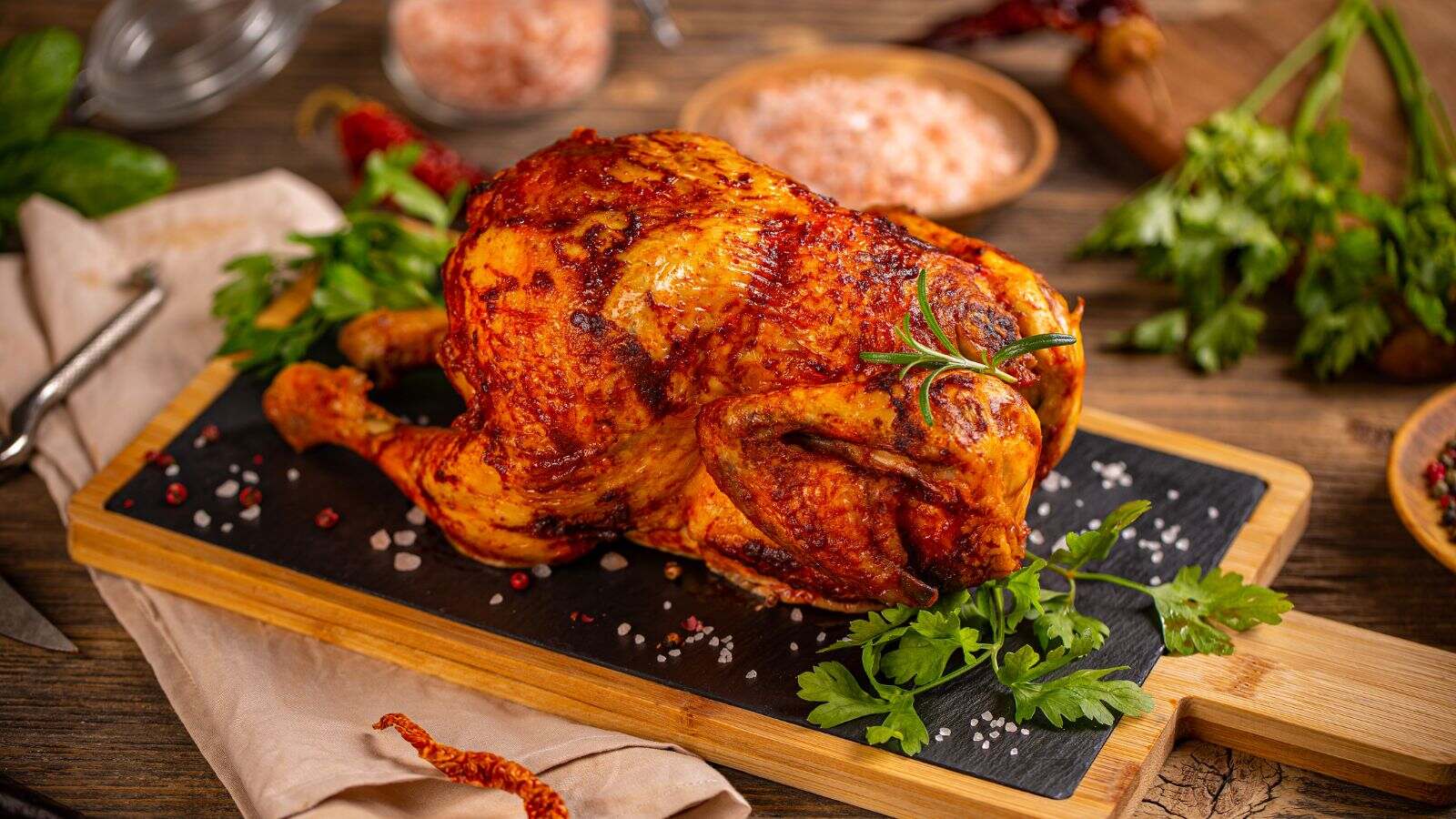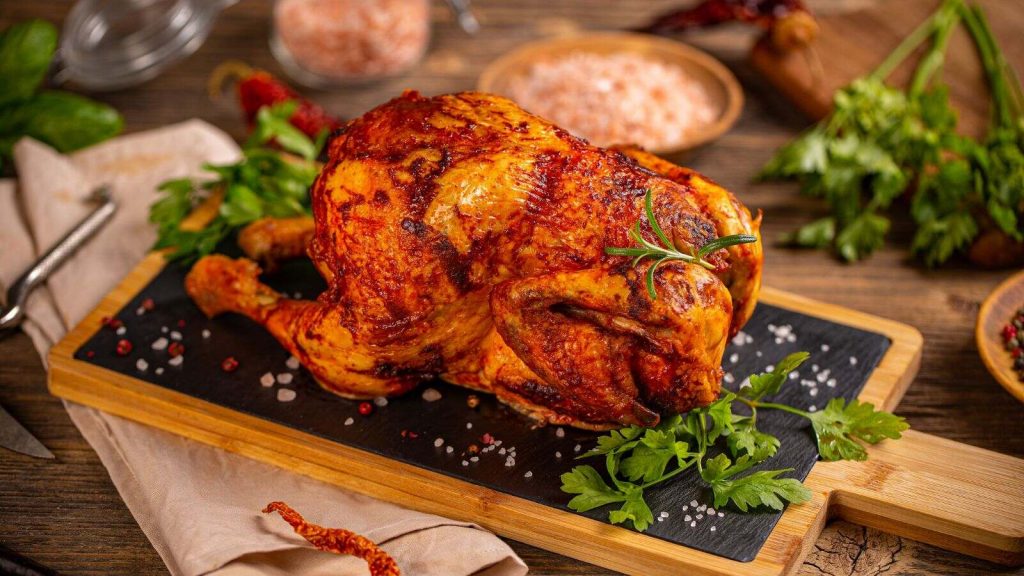 One of the best ways to enjoy smoked chicken is by pairing it with a flavorful sauce. Whether you opt for a classic barbecue sauce or something more unique, the right sauce can really take your dish to the next level.
Not sure which sauce to choose? Here are a few of our favorites that are sure to complement your smoked chicken perfectly.
Homemade Pairing
For a tangy and slightly sweet option, try pairing your whole smoked chicken with a homemade vinegar-based sauce. This type of sauce is typically made with apple cider vinegar, ketchup, and a variety of spices.
If you want something on the spicier side, go for a traditional barbecue sauce that's packed with a smoky flavor. If you're feeling adventurous, experiment with a unique flavor like blueberry or mango salsa.
How long does to smoke a chicken at 225?
When smoking whole chicken at 225 degrees, it's important to cook the bird until it reaches an internal temperature of 165 degrees.
You can check the temperature by using a meat temperature thermometer. Depending on the size of your chicken, this can take anywhere from 2 to 4 hours.
How long should a whole chicken smoke for?
A whole chicken should smoke for about 3 hours at 225 degrees. To ensure the chicken is cooked through, use a meat thermometer to check the internal temperature in the thickest part of the breast and thigh.
The chicken is done when it reaches an internal temperature of 165 degrees.
How long does it take to smoke a whole chicken per pound at 225?
For a 3-pound chicken, that would be about 1 hour and 45 minutes. For a 4-pound chicken, that would be about 2 hours and 15 minutes.
And for a 5-pound chicken, that would be about 2 hours and 45 minutes. Of course, cooking times may vary based on your smoker and the type of wood you're using for smoking.
So it's always best to check the internal temperature of the chicken before serving.
Table could not be displayed.